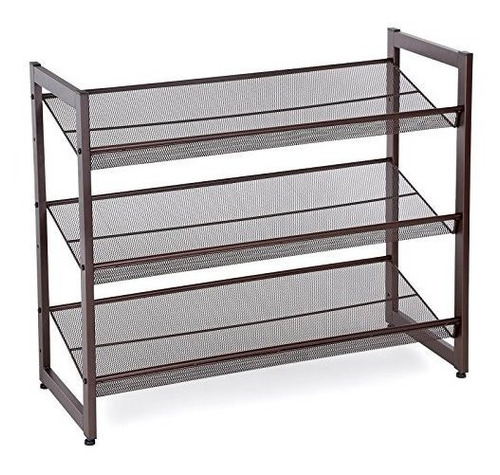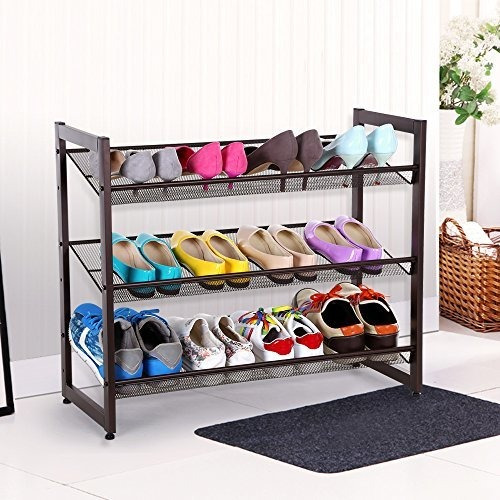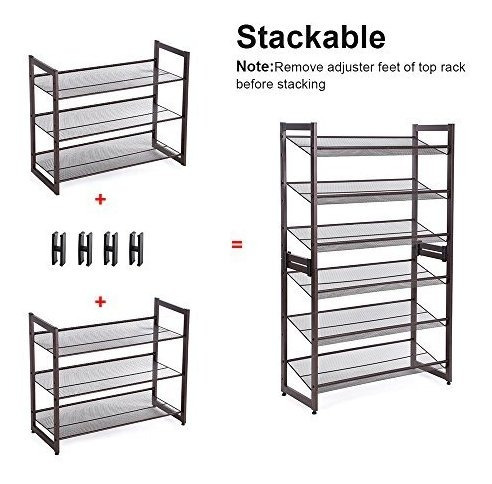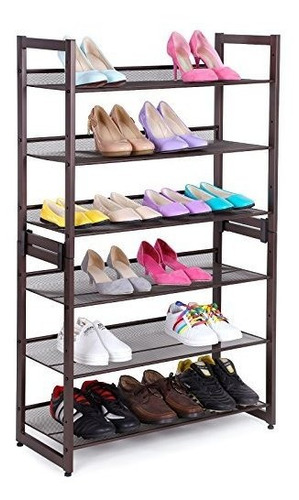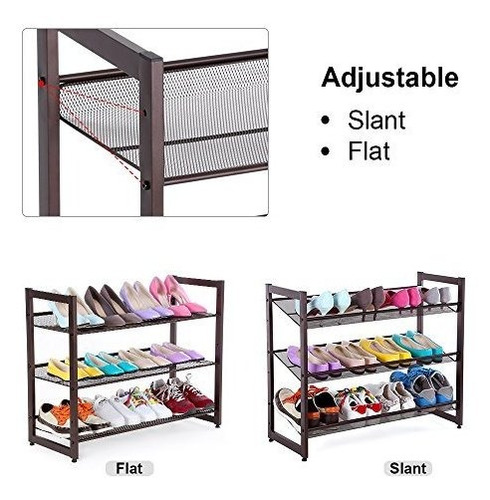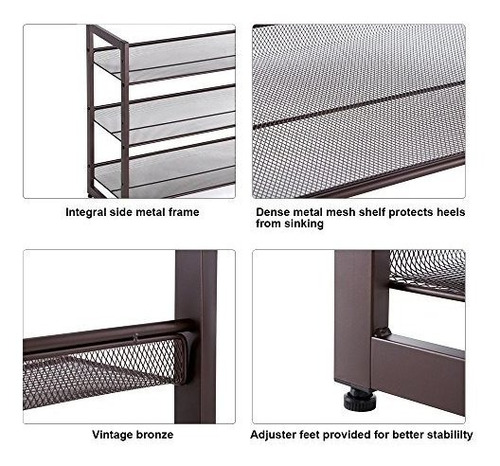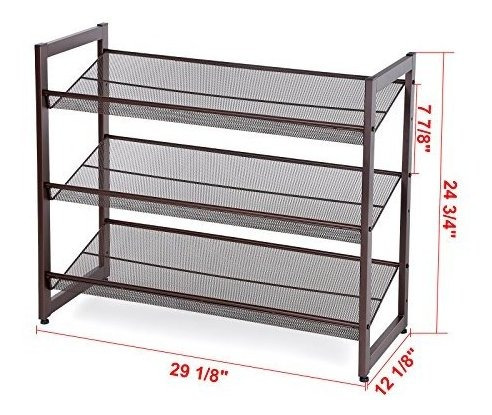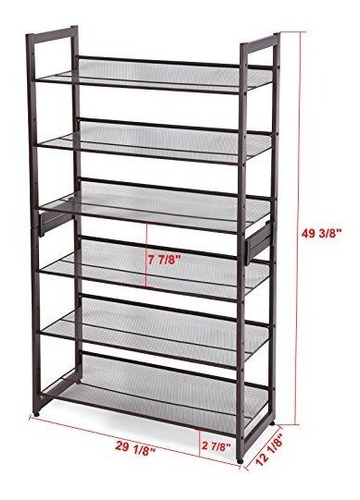 Descripción
ENVIO GRATIS INCLUYE SOLO CIUDADES PRINCIPALES (AREQUIPA, CHICLAYO, CUSCO, IQUITOS, LIMA, PIURA, TACNA, TRUJILLO)

EL TIEMPO DE ENTREGA ES DE 8 A 14 DÍAS HÁBILES O ANTES SI ES POSIBLE
ESTE ARTICULO ES IMPORTADO DESDE ESTADOS UNIDOS

¡Recuerda! Los productos manejan voltaje de 110 voltios, adicional leer toda la descripción del producto le garantiza la mejor experiencia de compra.

IMPORTANTE ANTES DE COMPRAR: Recuerda que como persona natural (DNI) tienes derecho a 3 importaciones al año (desde 1 enero al 31 diciembre)
y la suma de las 3 no puede superar los 3.000 dólares, de lo contrario deberás tramitar tu RUC para poder recibir el producto en la puerta de tu casa. De lo contrario SUNAT no dejara continuar con su importación.

Todos nuestros envíos cumplen con las normas de la aduana de Perú y de ser requeridos para la entrega permisos de alguna entidad como Digemid, MTC estaremos informando cuando la mercancía arribe al país para tramitar la entrega, el cliente se hace responsable de entregar los documentos requeridos (formula medica, RUC etc...)

*** SONGMICS - Estante de zapato metálico apilable de 3 niveles, plano e inclinado, organizador de calzado ajustable, estante, para armario, dormitorio, y, entrada, bronce, ULMR03A ***

Título original: SONGMICS 3-Tier Stackable Metal Shoe Rack Flat & Slant Adjustable Shoe Organizer Shelf for Closet Bedroom & Entryway Bronze ULMR03A

*** Descripción ***

Características

Customize your space using our stackable organizers

Ideal for almost anywhere and great for organizing your shoes, sandals, flip flops, hats and other household items

Product measurements: 19-38-inch H X 24.13-inch W X 11.63-inch D

Features 15 cubes, inside dimensions of 1 Cube: 5.75-inch H X 4.5-inch W X 11-inch D

Easy to assemble, Material: Laminated wood, CARB 93120 pliant - Phase II
Product Description
Closetmaid stackable storage organizers are a convenient way to hold small shoes, hobbies, media and office supplies. They are even perfect for storing craft supplies, and small stuffed animals and toys. Designed to work perfectly with other 24-inch wide stackable storage organizers to fulfill your storage and organization needs!
Características

STURDAY AND DURABLE: Constructed from durable iron pipes, high quality PP connectors, waterproof non-woven fabric tiers, this shoe tower will last long

STORE UP TO 25 PAIR OF SHOES: Durable 5 tiers Shoe Rack can Store up to 25 pairs of shoes to keep your entryway, closet or mudroom away from mess

SPACE SAVING SHOE ORGANIZER: With amazing size of 39 3/8"L x 11 1/8"W x 36 1/4"H (100 x 28 x 92cm), and 6 3/4" Layers Height, this shoe rack is suitable for men, women and kids' shoes

EASY TO ASSEMBLE & FUN OF DIY: The unit snaps together for easy assemble, you can set it up quickly with no tools, and you can split it up into a 2-tier or 3-tier shoe rack, or stack two 5-tier to a 10-tier rack

OPTIONAL FUNCTIONALITY: You can remove a layer to fit not only boots, heels, but also fit purses or other larger accessories
Product Description
Keep your shoes organized with this SONGMICS 5 Tiers Shoe Rack, which is designed to provide a great storage solution for your collection of favorite footwear. It is constructed out of durable iron pipes, non-woven fabric and plastic connectors. Each shelf holds up to 3 or 4 pairs of full-size shoes.
This is a decent rack to store your shoes and fits well into you doorway, entryway, mud room, bedroom, closet and so on. This space-saving shoe rack could also be put in a corner or in a hall.

Specifications:
- Color: Black
- Material: Strengthened Metal Pipes, Non-woven Fabrics Tiers, Plastic Connectors
- Layer Height: 6 3/4"" (17cm)
- Assembly Required: Yes
- Weight: 5.4 lb (2.45kg)
- Product Size (L x W x H): 39 3/8"" x 11 1/8"" x 36 1/4"" (100 x 28 x 92cm)

Package Contents:
- 1 x 5 Tier Shoe Rack
- 1 x Instruction

"
Características

HANDHELD MILK FOAM FROTHER - Automatic and portable electric hand held milk frother mini machine is the perfect replacement accessory for manual whisks to turn hot or iced morning coffee into an Italian barista style cappuccino or espresso latte

POWERFUL METAL MIXER WAND - Frother whisk stick with spring tip disc base is made of durable stainless steel with 3600 rpm motor that produces very little noise, and delivers double the power of other professional battery powered frothers or steamers

FAST LIQUID DRINK FOAMER - Foam maker delivers delightfully creamy dairy texture in 15-20 seconds for whipping up chai tea or matcha latte. Try with warm soy, almond or coconut milk; as an egg white beater; or to blend cold smoothies or cocktails

EASY PUSH BUTTON and NON SLIP HANDLE - Frother blender tool with long BPA free black plastic ergonomic handle fits snugly in palm, providing excellent control to mix steamed chocolate for mocha and more. Fits in almost any mug, cup, jar, jug or carafe

CORDLESS and PACT for TRAVEL - Small battery operated 7.9 x 2 inch froth mixer with no plug uses 2 AA batteries to give you light airy froth at home or on the go. Rinse top of wand under hot water to clean. Batteries NOT included
Product Description
Treat yourself to barista quality coffee drinks every day with the Vremi Foamtastic Milk Frother. With its powerful frothing wand, ergonomically designed handle and easy push button operation, you can whip up a turmeric latte or a classic cappucino at home, and experience the delight of creamy delicious foam in less than a minute! Can be used to make everything from homemade bulletproof coffee to chia pudding. Great for whipping eggs, mixing soy sauce, and reconstituting separated liquids from solids, such as canned coconut milk. Automatic and battery powered, with a sleek and long body design that mixes well in glass cups and almost any other container. Always clean the metal vibrating attachment frother wand after use to maintain its foamtastic quality.

Product Details and Care - Motor Speed: 3600 RPM
- Frothing Time: 15-20 seconds
- Size: 7.9 x 2 inches (20.1 x 5.1 cm)
- Materials: ABS Plastic body and Stainless Steel wand
- Power: 2 AA batteries (NOT included )
- BPA Free
- Install batteries with correct polarity to avoid leak or corrosion
- Hold frother in cup and turn on / off by pressing power button
- Use frother for no longer than 30 seconds at a time
- Do not use frother for mixing thick liquids or large quantities
- To clean, rinse frother blending wand head under hot water after use
- Keep frother motor unit away from liquids
- For full care instructions and safety warnings, always refer to Vremi product box and manual

Características

SPACE SAVING SHOE ORGANIZER - Keep your shoes organized and off the floor with this Shoe Rack from Home plete. This elegantly modern shoe rack will allow your home to stay organized and stylish with its pact design. An excellent storage shelf for shoes, bags, plants, toiletries, baskets, etc.

MULTI-FUNCTION DESIGN - This 3-tier space saver can hold up to 18 pairs of shoes to keep your entryway, closet or mudroom away from mess. The storage rack also can be used to help kitchen and garage organization; it works great for food containers, canned food, spices, laundry supplies, pet supplies, heavy cans of paint, toolboxes, gardening supplies, extension cords, and more.

EASY TO ASSEMBLE - No tools are required. Simply fasten the rails to the large white resin stands and you're ready to go! Safe for children and adults.

PRODUCT DETAILS - Dimensions: 21.2(H) x 11.8(W) x 40.9(L) inches, Material: High-Quality Polymer Plastic, Product includes a 10 Year Limited Manufacture Warranty

SATISFACTION GUARANTEED - Home plete is mitted to providing consumers with the absolute best price and value on our entire line of products. NOTE: This is an exclusive product of Home plete and ONLY Shoe Racks by Home plete are GUARANTEED to be genuine.
Product Description
Keep your shoes organized and off the floor with the 3-Tier Shoe Rack from Home plete. This elegantly modern shoe rack will keep your home organized and stylish with its pact design. Perfect for small homes, apartments, and garages. This 3-tier space saver can contain up to 18 pairs of shoes to keep your entryway, closet or mudroom away from mess.

IMPORTANT: Avoid buying counterfeit products and transacting with unauthorized sellers. Look for our logo on the packaging for every one of our products. Home plete is mitted to providing the consumer with the absolute best price and value on our entire line our products, which we ensure by applying a rigorous Quality Control process. Home plete is a registered trademark protected by U.S. Trademark law and will be vigorously defended.
Características

Organize up to 9 pairs of shoes; store up to 6 pair on shelves

Resin slat shelves hold up to 25 lbs. each

Espresso finish provides corrosion resistance in dry environments

Iron frame delivers strength and stability

Stack and Interlock with multiple 2-Tier Espresso Shoe Racks

Dimensions: 26.2" D x 11.6" W x 15.4" H

Stackable (requires 2 or more units); does not stack with model# SHE15893

Attractive Mocha Epoxy Coated Steel Frame

Elevated bottom shelf for bonus floor storage space; Easy no tool assembly

US & International Patents Pending
Product Description

Stay organized with Seville Classics' 2-Tier Resin Slat Utility Shoe Rack. Holds up to three pairs of shoes per tier with space for three more beneath the unit. The shelves feature resin slats with a woodgrain texture and support up to 25 lbs. each. Frame is constructed of iron with an espresso finish. Stack and interlock with multiple units for a personalized storage solution. No tools are required for assembly.

Patents: US Pat. #9,247,809, 9,282,820 and other US and International Patents Pending

DO NOT STACK higher than 2 UNITS

- Organize up to 9 pairs of shoes; store up to 6 on shelves
- Resin slat shelves hold up to 25 lbs. each
- Iron frame construction for extra stability and versatility
- Espresso finish provides corrosion resistance in dry environments
- 6.8 inches of space between tiers
- Stacks only with 2-Tier Espresso Resin Slat Utility Shoe Racks (model #: SHE15894B)
- Does not stack with 3-Tier Espresso Resin Slat Utility Shoe Racks (model #: SHE15893)
- Interlock multiple adjacent units with shelves

Specifications
Dimensions: 26.2" W x 11.6" D x 15.4" H
Weight capacity: 25 lbs. per shelf
Weight: 5.51 lbs.
Model #: SHE15894B

What's in the Box?
2 side frames
4 leveling feet
4 caps
2 shelves
4 stacking pins

Limited 1-Year Manufacturer's Warranty
Seville Classics products are backed by a 1-year limited warranty unless otherwise specified. The warranty protects against original defects in material or workmanship under normal home or office use for the duration of the warranty period.
Características

1, Material: The iron metal material make this garment rack more durable, more sturdy and load-bearing better.

2, Stylish and elegant design: Good bination of clothes and shoe rack. This shoe rack bench is definitely a great choice for homes and offices.

3, Multi functional rack: The metal rack features 20 hooks with protective to hold jackets, backpacks, bags, hats, umbrellas, scarves and more. The 3 shelves underneath the bench are ideal for keeping shoes and boots neat and organized.

4, Easy assembly: Easy to assemble and easy to clean. Great idea for Christmas gift or other holiday gift.

5, Shoe rack size: 26.9''L x 13.4''W x 74.8''H(68.5*34*190cm)
Product Description
Description:
This Homfa Entryway Bench with Rack offers handy storage space and a place to sit to put on or take off your shoes. It is durable and useful. You can use it as a shoe rack, hanging clothes, hats, shoes, bags, umbrellas etc.

Features:
v Stylish and elegant design, good bination of clothes and shoe rack
v 3-Tier shoe rack bench with suitable height, fortable for you to take off and put on shoes
v 20 solid hooks for hanging your clothes and hats and protect your clothes carefully. With separate sections, it can store clothes, hats, umbrellas, bags, shoes, etc
v Easy to assemble, also with the smooth surface, easy to keep clean and maintain. Beside, with the adjustable screw rubber feet to let your coat rack stand better on uneven ground

Specifications:
- Material: iron
- Color: Black
- Assembly: Easy assembly needed(tools provided)
- Coat Racks size: 26.9*13.4*74.8inch (68.5*34*190cm) (After installation)
- Product Weight: 5.2Ibs (2.35Kg)

Package Include:
1x Coat Shoe Rack
1x Installation instructions
Mounting Accessories inside

Características

STACKABLE SHOE STORAGE RACK: Each two racks can be easily stacked a 6-tier one to well organize your shoes

ADJUSTABLE, EITHER SLANT OR FLAT: The storage shelf can be installed either flat or angled as you like to meet your different needs

3-TIER SHOE ORGANIZER SHELF: Holds up to 12 pairs of women's shoes, or 9 pairs of men's shoes; in normal size

DENSE METAL MESH SHELF: Well protect kids' small shoes and heels from sinking and dropping

HEAVY-DUTY & EASY TO ASSEMBLE: Made of dense metal mesh shelves & premium square tubes side frame (which is integral, when installation all you have to do is to screw the shelves to side frame), bottom adjuster feet provided for better stability. Clear instruction & Allen key included.
Product Description

What SONGMICS metal shoe rack offers?

A Heavy-Duty Shoe Shelf posed of durable metal side frame, one integral, much stable; and dense metal mesh shelves

A Stackable Shoe Sack Each two racks can be stacked a 6-tier rack to well organize your plenty of shoes

A Shoe Organizer Suitable for Multiple Occasions You can place this shoe rack wherever you want, like entryway, bedroom, closet under hanging clothes, your office and so on.

Thoughtful Design Metal mesh shelves protect heels and kids?? small shoes from sinking, adjuster feet provided for better stability

Keep your shoes well organized with SONGMICS metal shoe rack!

Specifications: - Color: Bronze - Material: Premium square tubes side frame & metal mesh shelves, baking finish - Need Assembly: Yes (Clear instruction included) - Overall Size: 29 1/8?¡ÀL x 12 1/8?¡ÀW x 24 3/4?¡ÀH (74 x 30.5 x 63cm) - Vertical Tiers Distance: 7 7/8?¡À (20cm) - Product Weight: 7.7lb (3.5kg)

Package Contents: - 1 x 3-Tier Shoe Rack - 1 x Instruction - 1 x Allen Key - 2 x Plastic Connectors (for stacking)

Notes: - This shoe rack is designed for indoor use only. - We do not r mend stacking racks over 2 for better stability, remove adjuster feet of top rack before stacking.

******* INFORMACIÓN PARA UNA COMPRA EXITOSA *******

1. ¿Por qué el envío demora de 8 a 14 días hábiles en llegarme?
Todos nuestros productos son legalmente importados de Estados Unidos por lo cual cumplen con las revisiones aduaneras y control de calidad logístico. De esta forma garantizamos las optimas condiciones del mismo buscando su absoluta satisfacción.

2. ¿Puedo cambiar la talla o color antes de recibir el producto?
Una vez realizada la compra tiene hasta 4 horas siguientes para modificar algún detalle, el costo del producto puede variar según las características del nuevo; pasado dicho tiempo se enviará lo referente a su oferta inicial.

3. ¿Puedo cambiar la dirección de entrega antes de recibir el producto?
Si necesita realizar alguna modificación en la dirección de envió, debe solicitarla directamente con nosotros por el chat Mercadolibre para poder realizar el cambio.

4. ¿Puedo cambiar el producto por razones de talla o preferencia después de recibirlo?
Si usted oferta y al momento de recibir el producto en su domicilio nota que va grande o pequeño, que el color no es de su agrado, tamaño o cualquier otro motivo sobre las especificaciones del mismo, ofrecemos la posibilidad de cambiarlo, sin embargo, el cliente deberá hacerse cargo de todos los costos de envío nacionales e internacionales tanto por la devolución del producto inicial como por la recepción de la nueva unidad. No obstante, nuestro objetivo es priorizar el feliz proceso de compra de nuestros clientes, y a fin de evitar costos adicionales le sugerimos consultar con nuestros asesores todas las dudas y detalles del producto antes de ofertar para que no sea necesario el cambio.

5. ¿Todos los productos se encuentran en stock?
Si todos los productos publicados están en stock pero siempre pedimos confirmar por el sistema de preguntas antes de realizar la compra.

6. ¿Se puede cancelar la compra?
Una vez confirmada la oferta, el cliente dispondrá de 4 horas seguidas para solicitar la cancelación y el reintegro del dinero.

7. GARANTÍA: Los artículos tienen garantía por defectos de fábrica únicamente. No nos hacemos responsables de los costos de envió en CAMBIOS por talla, color, diseño. No aplica para productos personalizados, elaborados, cortados a la medida, prendas o accesorios - aparatos de uso íntimo.
No aplicará si el producto presenta señales de mal uso por parte del cliente, confirme su producto antes de pedirlo.

8. IMPORTANTE: La información de los productos que ves es traducida automáticamente por el sistema, si tienes dudas o información que no tengas clara, por favor realiza todas tus preguntas en la parte inferior.

....................................
- Cancelaciones: Antes de confirmar el envío.
- Garantía adicional: Sujeta a la marca o vendedor.
- Disponibilidad de envío sujeto a cobertura de DHL.
- Productos sujetos a inspección aduanal.

1. Dale clic una sola vez en el botón comprar, solo si resolviste todas tus dudas.
2. Realizas tu pago y lo reportas al vendedor, no olvides colocar la dirección de entrega completa con la ciudad.
3. Recibes el articulo en la puerta de tu casa u oficina.
4. Calificas tu experiencia de compra con nosotros..

Preguntas y respuestas
Última realizada
Hola!.. El costo del artículo es el que manejamos actualmente en la publicación. Todos nuestros productos son nuevos, originales y en caja sellada. El envío es Internacional, por lo cual el tiempo de entrega es de 8 a 11 días hábiles o menos. ¡Recuerda! leer toda la descripción del producto le garantiza la mejor experiencia de compra.
31/08/2020
Denunciar
Songmics - Estante De Zapato Metálico Apilable De 3 Niveles,